Our Team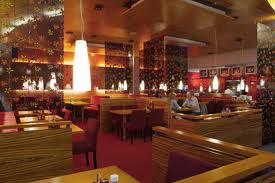 Destination Restaurant Consulting
has a growing team of hospitality professionals reaching nationwide with a strong desire to help make your restaurant or bar the best it can be. To become one of our
"
Certified Destination Restaurant Consultants
" the consultant must have served as The General Manager of at least two different restaurants over a period of at least 5 years plus successfully completed our extensive training process.
Additionally we have trained chefs, graphic designers, and marketing professionals teamed together to create a strong resource for your endeavor. We have a superb network of associates who are called on if your needs exceed the capabilities of our existing staff.
We are determined to give you the best solutions to take your restaurant to a whole new level!


Our teams are available throughout the United States and also travel to neighboring states to meet your needs.


| | | |
| --- | --- | --- |
| Atlanta, GA | Boston, MA | Branson, MO |
| Charlotte, NC | Chattanooga, TN | Chicago, IL |
| Corpus Christie, TX | Dallas, TX | Ft. Lauderdale, FL |
| Honolulu, HI | Houston, TX | Indianapolis, IN |
| Jacksonville, TN | Kansas City, MO | Las Vegas, NV |
| Los Angeles, CA | Louisville, KY | Memphis, TN |
| Miami, FL | Minneapolis, MN | Naples/Fort Myers, FL |
| Nashville, TN | New Orleans, LA | New York, NY |
| Oklahoma City, OK | Orlando, FL | Palm Beach, FL |
| Phoenix, AZ | Pittsburgh, PA | Portland, OR |
| Richmond, VA | Salt Lake City, UT | San Diego, CA |
| San Francisco, CA | San Jose, CA | Seattle, WA |
| Springfield, MO | Tampa, FL | Tulsa, OK |
| Wichita, KS | | |